To change the option for prompting of the gift with purchase:
From the Shortcuts form, click Preferences (or from the Edit menu, select Preferences).
Click on the Invoices tab, and under the Customer Premiums section, choose either Prompt or Off.
Enter the Qualifying Total, then click  OK  to accept and close Preferences.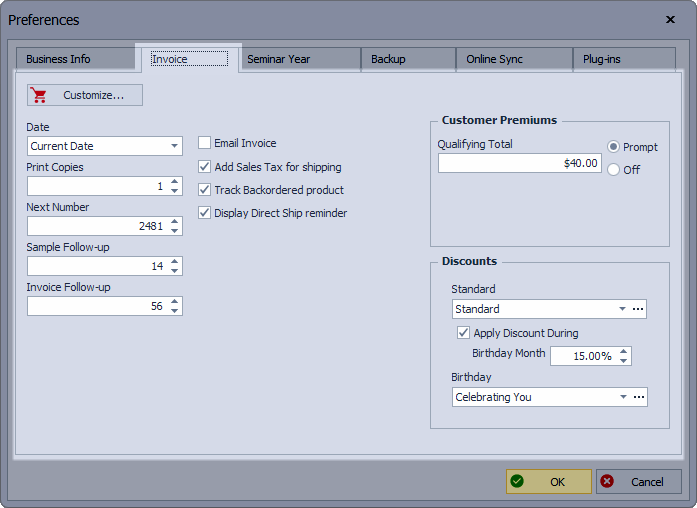 Please Note: When clicking

 OK  on a qualified invoice, the Deluxe Mini Options form will allow you to then select from the list of premiums.
---
Add or Remove an Item:
Open the item's profile from the product list.
From the product profile tool bar, click  and select Advanced Settings from the drop-down options.
Select or un-check the Deluxe Mini option.
Click   OK   to accept and close the form, then  to save the product profile.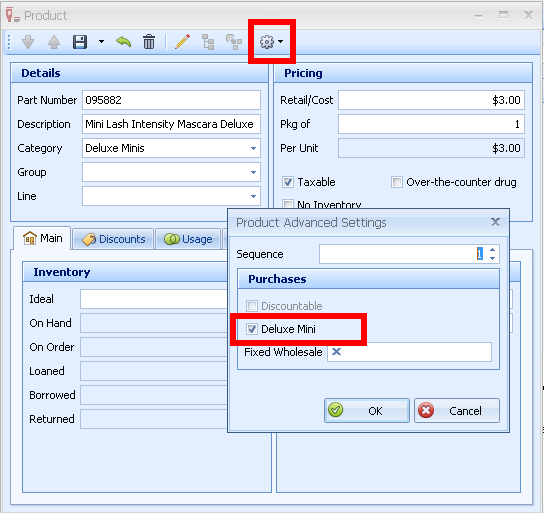 ---