Important Note: For tax purposes, it is important to run this report as close to your tax year end as possible. This report can only capture your current inventory value when the report is ran. If any sales or product orders for the next tax year have been entered before printing the report, view an estimated inventory value for the previous tax year by clicking Ctrl + Alt + Y .
Option 1
From the Shortcuts form, click View Products & Inventory (or from the Product menu, select Product List).
From View drop down located on the product list toolbar, select Inventory. 
To print, from the product list toolbar click and choose Print or Print Preview.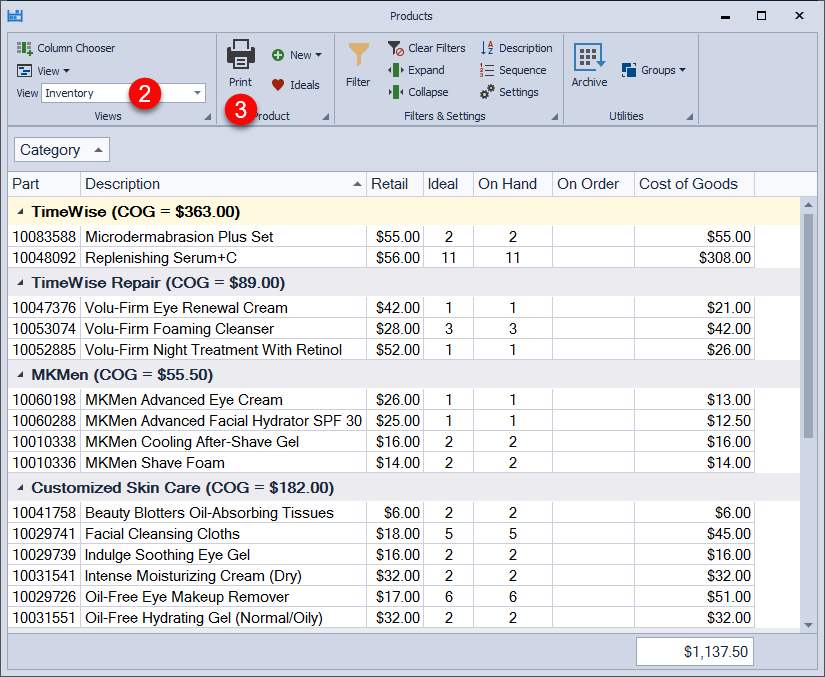 ---
Option 2
From the Shortcuts form, click  Reports (or from the Business Tools menu, select Reports).
Under the Tax section, double click the Inventory Listing by Category.
From the Preview tool bar click to print, or to choose an export format such as pdf.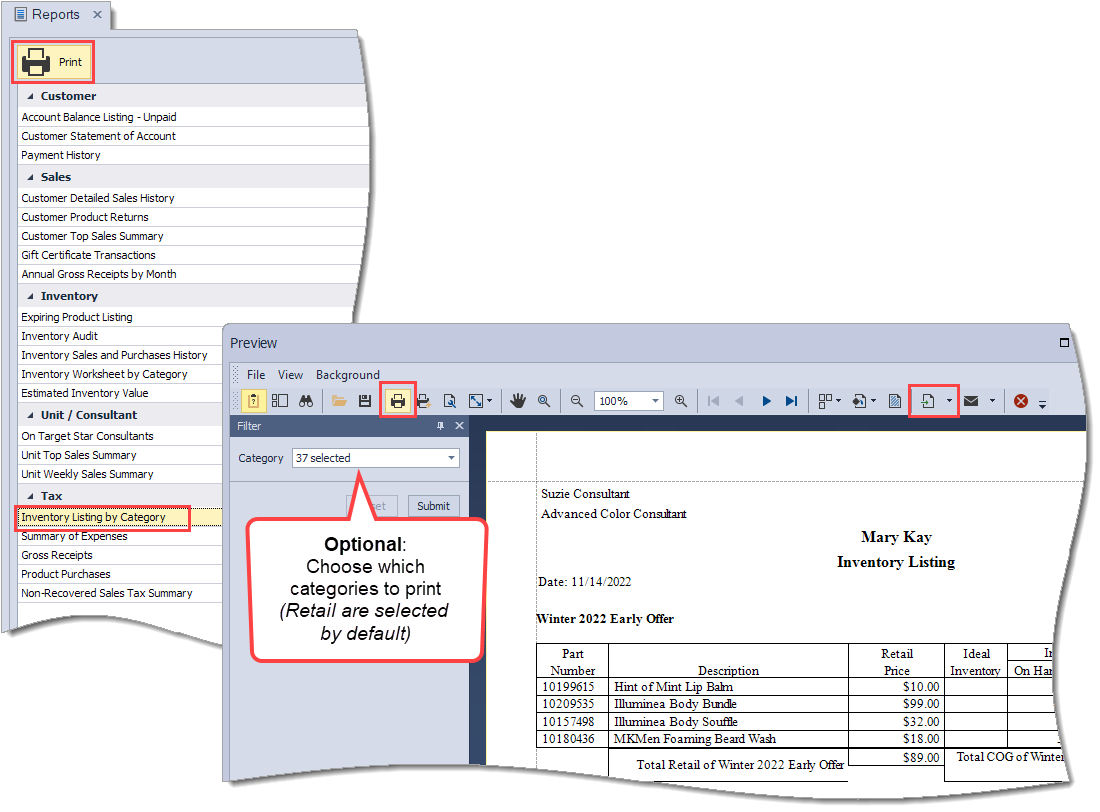 To make minor inventory adjustments, see Edit the Physical Inventory Count.