Add, Subtract, or Delete Reward Points from a Contact Profile
An entry can be made to a contact profile to add or subtract reward points when redeeming for items not being invoiced, to make an adjustment to their reward balance, or to delete an entry.
Open the contact profile.
Click on the Rewards & Wish List tab.
From the Rewards section, click to add an entry (negative or positive points can be added).
If removing an entry, select the row, click , then click Yes to confirm.
Note: Boulevard will not allow the reward point balance to be less than zero.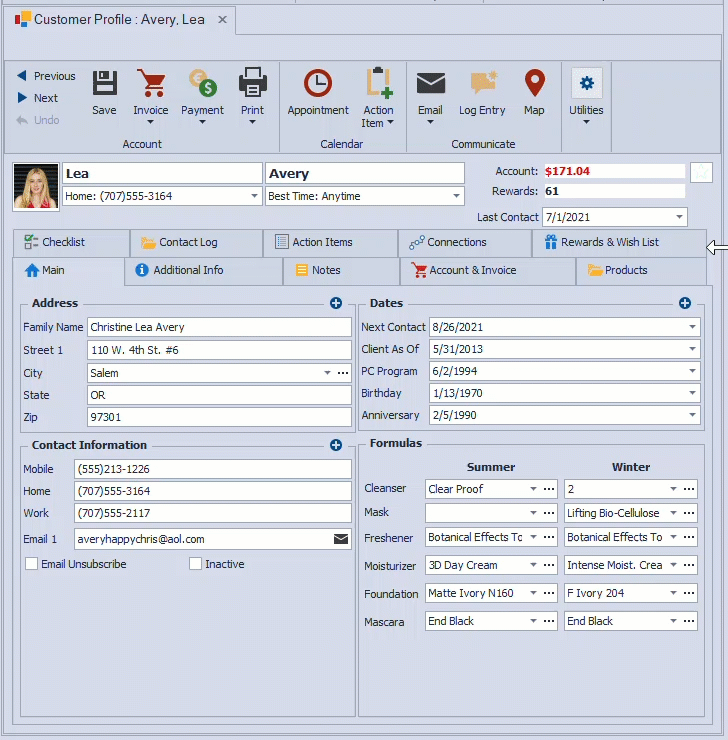 ---
Additional Information: