Clear Reward Points from All Profiles
Follow the steps below to clear the reward points balances from all contact profiles.
From the Edit menu, select Settings, then Reward (or from the Contacts group on the main toolbar, click Settings, then Reward).
Click Clear Points .
Enter the date to clear all previously earned rewards point transactions.
Enter any text to be displayed on everyone's profile in the Comment field.
Click OK , then Yes to confirm.
Click OK to save and close the Reward Preferences form.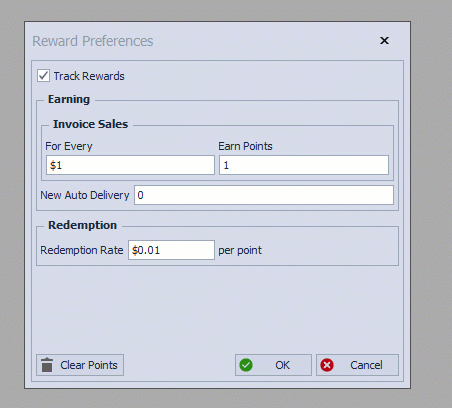 ---
Additional Information: