Rewards can be redeemed on an invoice for the equivalent currency amount as an additional type of discount, or subtracted from the contact profile for items that are not being invoiced.
On an Invoice
Click Rewards to enter the number of points being redeemed.
Enter the points being redeemed in the Redeem Points field, or click to redeem all available points.
Click OK to save and close the form. The Reward Discount field will appear below the regular Discount field at the bottom of the invoice, with the reward redemption amount displayed.
Add any other information (Memo, Note, or payment information) and when finished, click Save.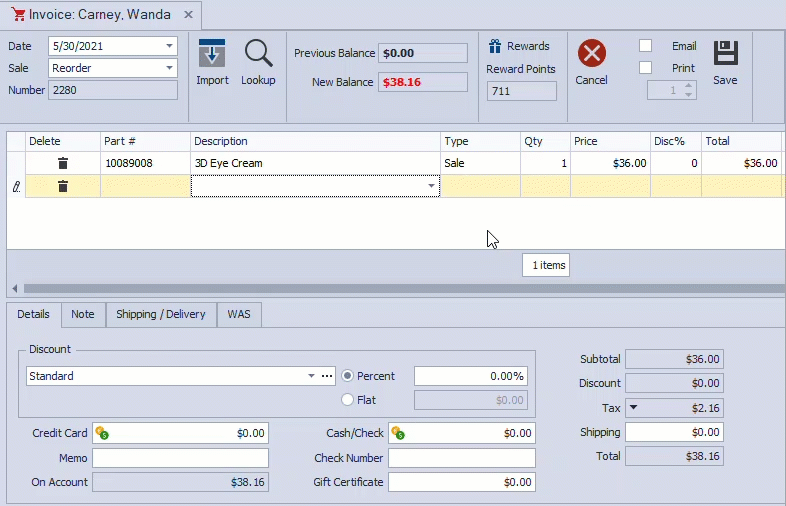 ---
On a Contact Profile
An entry can be made a contact profile to subtract points for redemption. See Add, Subtract, or Delete Reward Points from a Contact Profile for more information.
---
Additional Information: