The first step to enter your on-hand inventory amounts into Boulevard is taking a physical count of the product you currently have in stock. We suggest printing an inventory worksheet for you to record your current inventory.
Print an Inventory Worksheet
From Product menu, select Product List (or from the main toolbar click Inventory).
From View drop-down, select Worksheet, then click Print. View
Tips:
Click

Filter to access the following option:
To only print Section 1, from the Section drop-down select 1.
To only include items on the current order form, under Include, uncheck Closeout Items.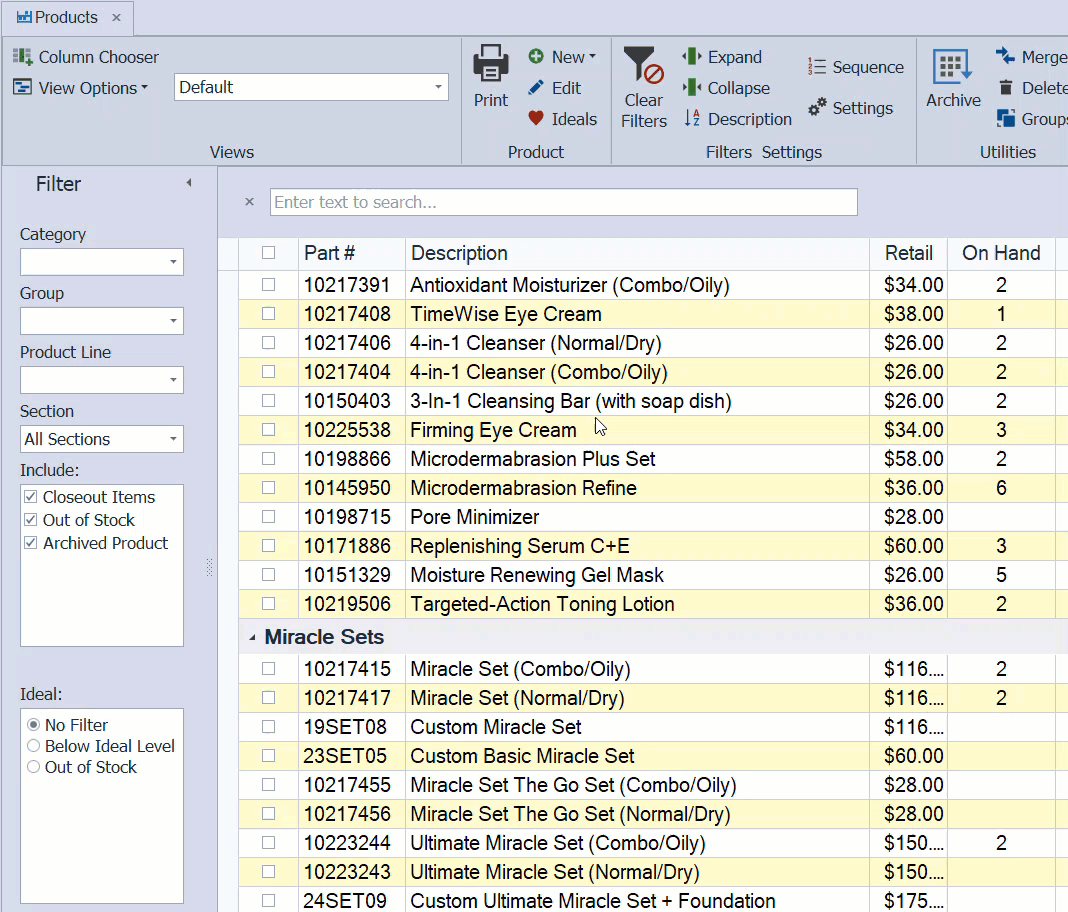 After you have recorded your physical count on the printed worksheets, proceed on to the next step - Enter Your Base Inventory or Create a Mock Order to enter your counted inventory, or choose to Edit Physical Count Directly On the Product List.
---