Record Shipping on Invoices
Track the shipping amount passed on to your customer as well as the amount your business paid to ship the product.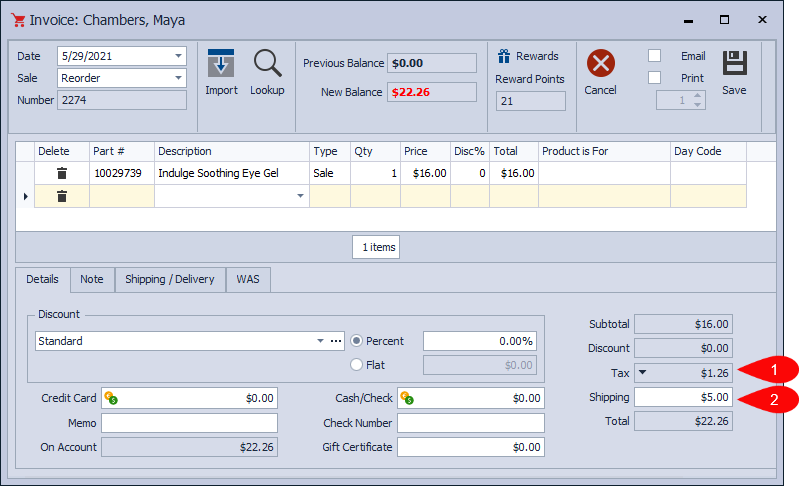 If applicable, click in the Tax field to change whether the tax will be calculated on shipping for this invoice only (the default setting can be changed in Preferences under the Invoice tab or for Canada, the Tax tab).
Add the amount being charged to the customer in the Shipping field.

Create an entry in

Expenses

for the actual postage amount your business paid to offset the income collected.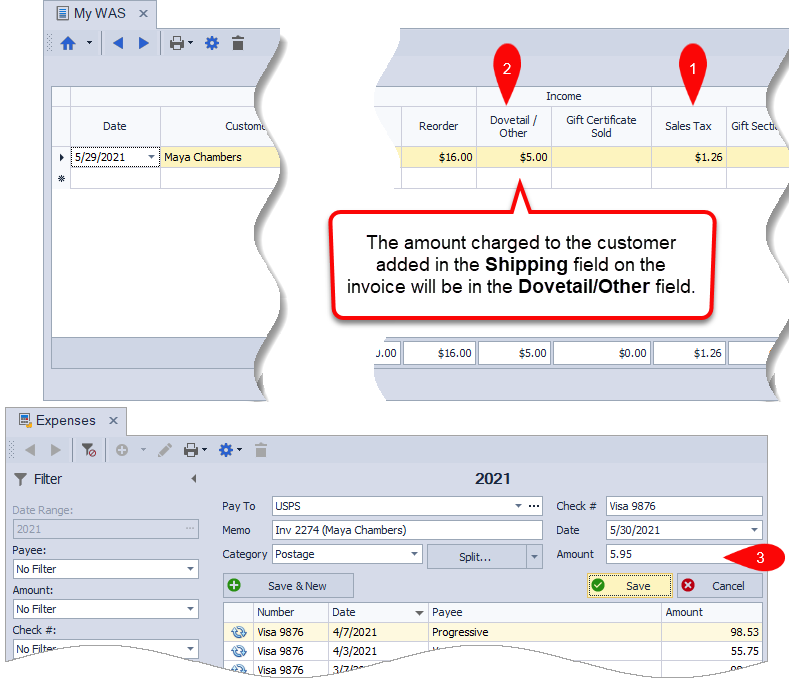 When Direct Ship or Guest Checkout is chosen as the invoice Sale type, a Product Order tab will then appear.
Click the Product Order tab then select Add Shipping to Product Order.
Enter the amount that was charged for shipping in the Shipping field.
An expense entry will then automatically be added to expenses using the Postage category for the cost of shipping the product on all Direct Ship and Guest Checkout invoices.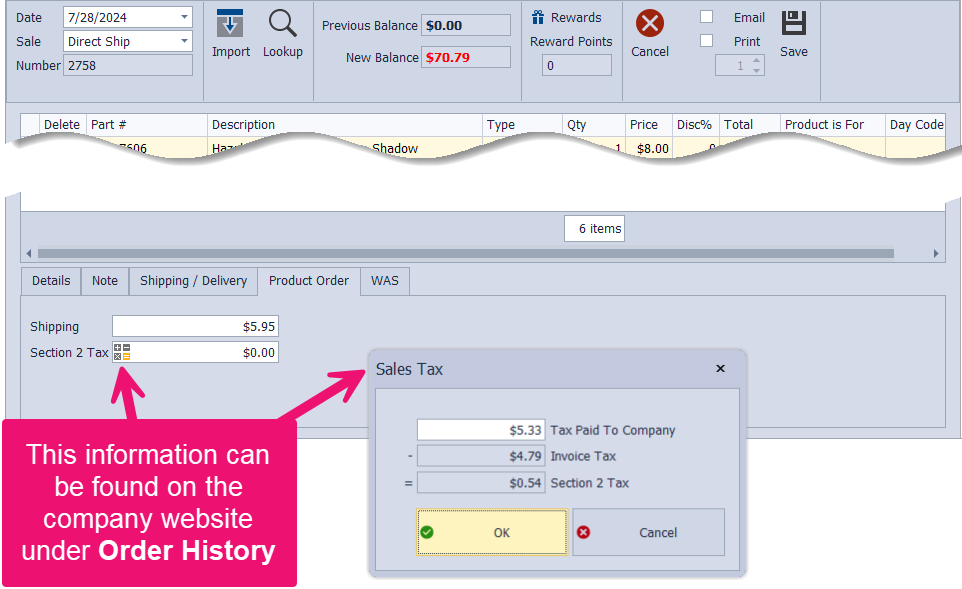 ---
Additional Information: