From the Shortcuts form, click

Preferences (or from the Edit menu, select Preferences).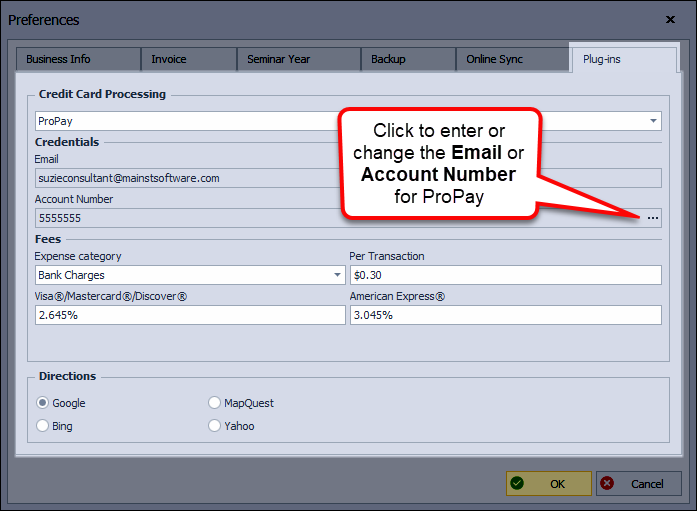 (1) Credit Card Processing:
If you have a ProPay premium account, you can process credit card charges through your program when you link ProPay in Boulevard. The amounts specified are used to calculate applicable fees and post them to expenses automatically. At this time, available only for US & Canada.
(2) Directions:
Choose which mapping provider to use when getting directions
(3) InTouch Login Credentials:
Enter your consultant number and password for InTouch to link inside Boulevard. If Boulevard is linked to your InTouch account, inventory orders can automatically be imported into your software program (See Import a Product order from InTouch (Automatically) for more information).