Add Reward Point Values to Checklist Items
If you have a Rewards program set up in Boulevard, you can assign Reward Points to checklist items in Checklist Settings that can then be redeemed as a discount on an invoice, or subtracted from the contact profile for items that are not being invoiced.
From the Edit menu, click Settings, then Checklist (or from the Contacts group on the main toolbar, click Settings, then Checklist).
For each list (Customer, Unit, and Address), decide which checklist items are eligible to earn points, and enter the amount in the Reward Points column.
Click OK to accept and close the form.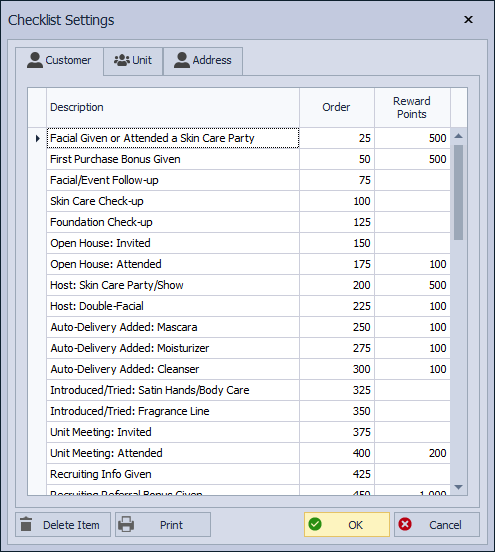 ---
Additional Information: