Creating a profile allows you to store all information about a contact, and will then give you the ability to create invoices and perform other various functions (send email messages and more). Profiles can be imported or manually added.
To manually add a profile, from the toolbar, click

New. When finished entering information, click

Save.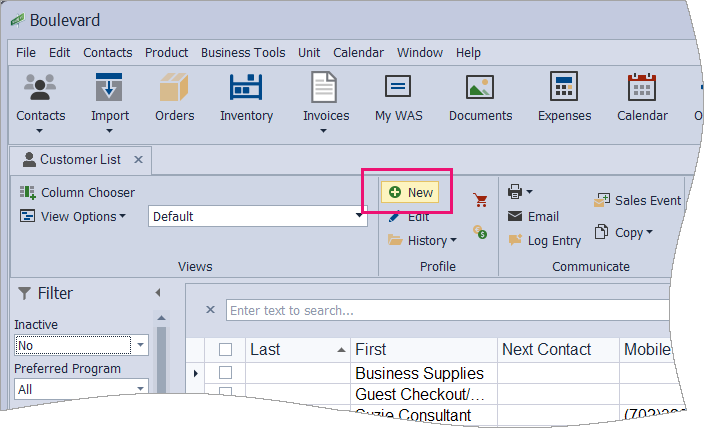 ---
Additional Information: