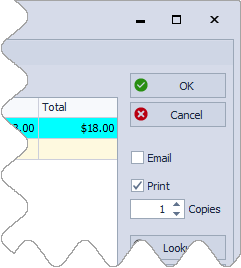 Print a New Invoice
If you are creating a new invoice, select the Print check box and decide how many copies to print before finishing the invoice.
Tip: Choose how many invoices print by default, from the Invoice tab in Preferences.
Print a Previously Created Invoice
Open the customer's profile, and click on the Account & Invoices tab.
Select the next to the desired invoice(s), then click  and choose Selected Invoices from the drop down options listed.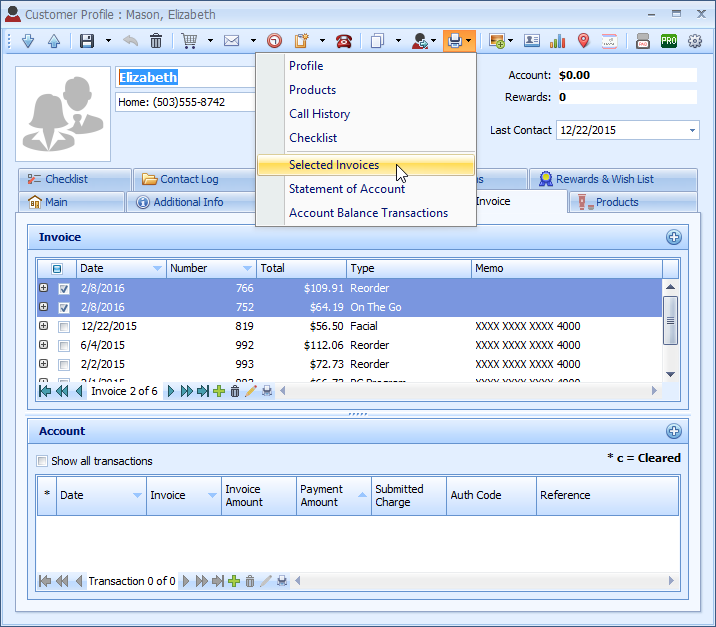 ---
Print 1 or more Invoice from Sales Transactions
From the Shortcuts form, click Sales Transactions (or from the Business Tools menu, select Sales Transactions).
From the Filter side bar choose the applicable filters to locate the invoice(s) to be printed (Date Range, Invoice Type, Discount Type, Has Non-recovered Tax).
Select the next to each invoice to be printed.
From the Sales Transactions tool bar click , to either Print or Preview.