From the File menu, select Restore.
In the Open window, navigate to where the saved back up file is located (file name format is BLVD BACKUP_YYYY-MM-DD_HHMMSS.zip), then click Open.
Click OK to acknowledge that the backup file was successfully restored.
To verify that the file restored is the most current, we recommend looking for something recently added to Boulevard such as the last invoice created. From the Business Tools menu, select Sales Transactions (or from the main toolbar, click

Invoices).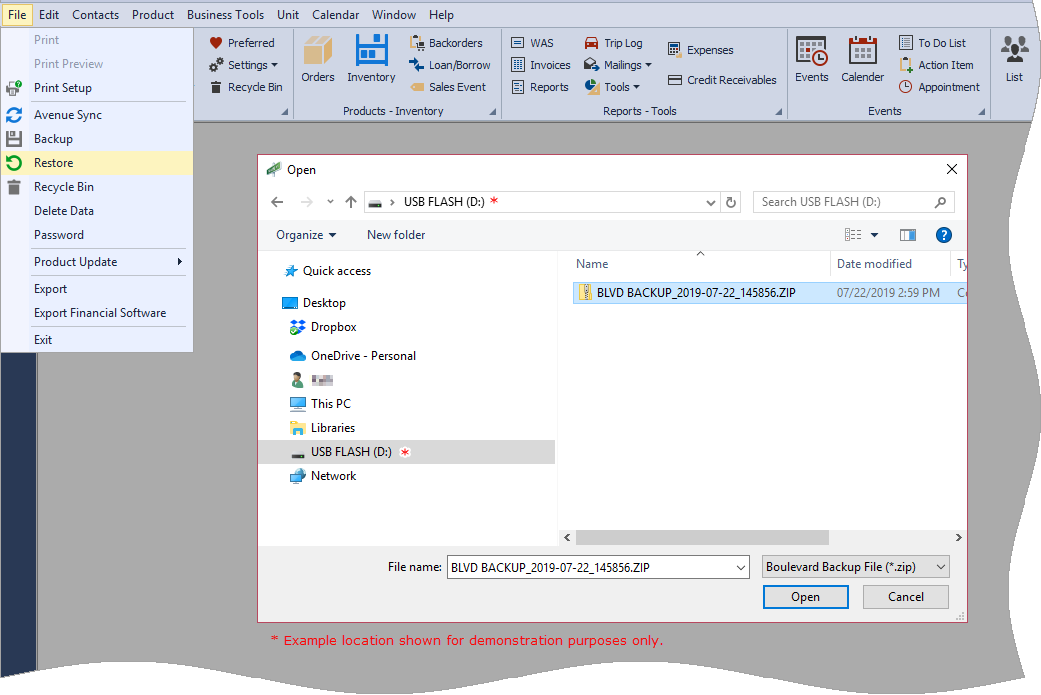 ---
Additional Info: