Contact Profile: Contact Log Tab
The Contact Log tab on profiles will record system-generated entries, as well as entries you've created.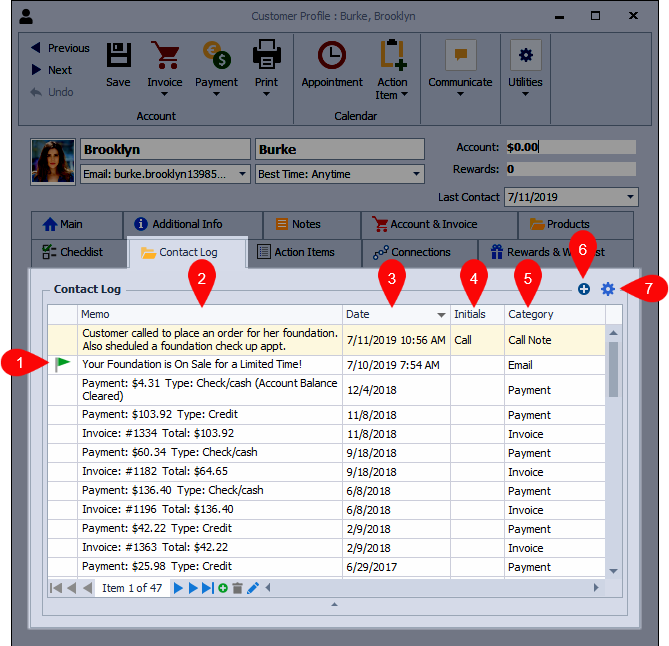 (1) : A flag will be displayed when the entry has been created from an email (single or part of a group), or checklist item being added or removed.
(2) Memo: A portion of the note will display in the Memo field. Other system-generated entries added from email messages sent (only subject line will show), invoices created, rewards added or removed, and payments posted to the account.
(3) Date/Time: The date and time are displayed, specifying when the entry was created.
(4) Initials: If the entry is system-generated, this field will be blank. Manually created entries can display any custom information entered.
(5) Category: Will display the type of log entry.
(6) : Used to create a new entry.
(7) : Choose to hide or Show System Entries (set by default) and whether an expanded view of the Memo field will be displayed at the bottom of the profile.
---
Additional Information: