The Dashboard can be used to get a quick "snapshot" of the current, overall health and success of your business.
Overview Tab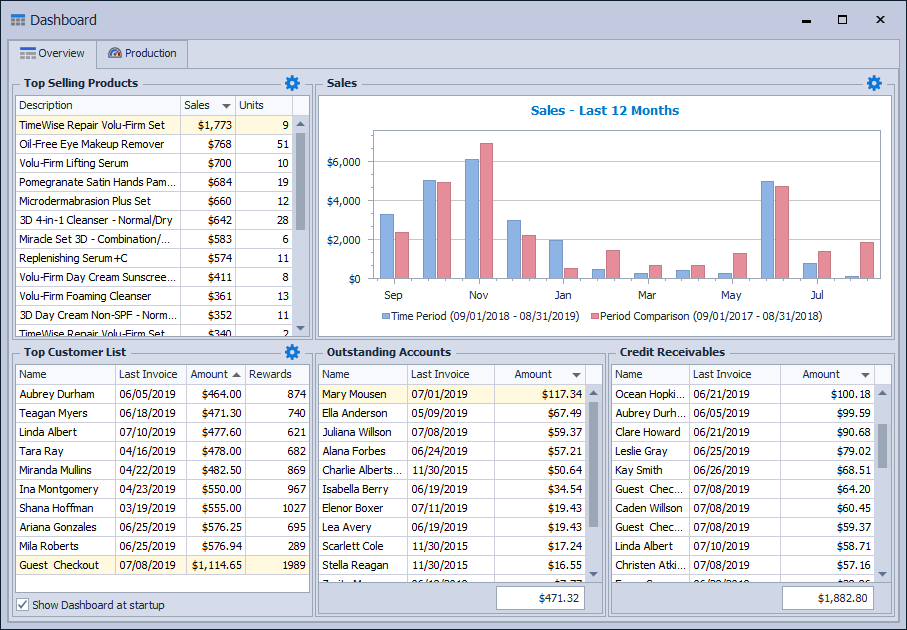 The top half of the
Overview
tab displays your
Top Selling Products
and a chart of your sales for the past 12 months. The bottom half of the tab displays your
Top Customer List
,
Outstanding Accounts
and
pending
Credit Receivables,
which also include the date of their Last Invoice and the Amount. Depending on the section
(Top Customer, Outstanding Accounts, or Credit Receivables)
, the
Amount
column refers to either the lifetime purchase amount, amount owed, or amount to
be charged
.
Tips:
Exclude any customer from being displayed in the Top Customer List section by checking the option from their profile settings. View
Double click on a customer name or product to open the corresponding profile.
Choose how many Top Selling Products or Top Customers by clicking in the upper right corner of that section.
View Sales - Last 12 months as a Bar Graph or Line Graph by clicking in the upper right corner of that section.
---
Production Tab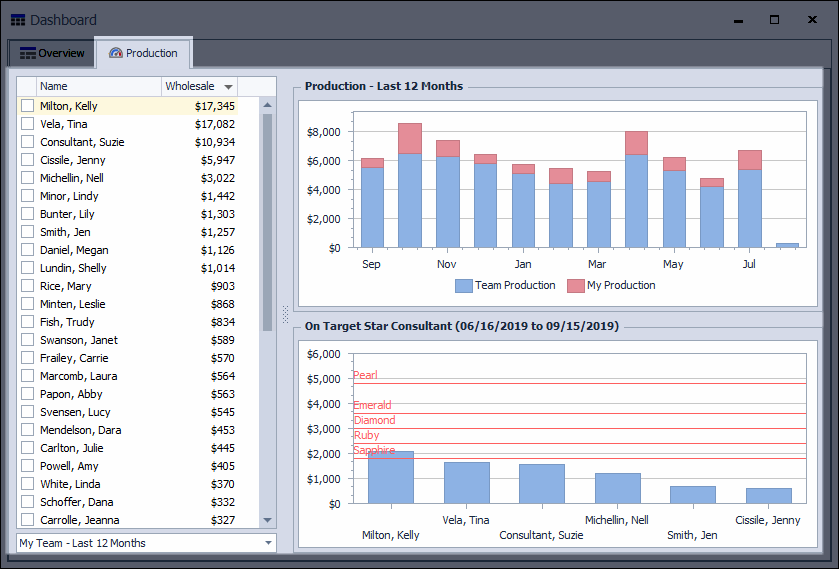 Chart Options (select from the drop-down menu):
My Team
My Unit
All Units
Last 12 Months
Last 4 Seminar Quarters
On Target Minimum Amount
Select a checkbox from the consultants listed in the left-hand pane (or multiple for comparison). Applicable consultants will then be shown on the Production chart to the right.
Note:
By default, the Production chart shows your unit and personal production from product orders entered (or imported) from the Inventory Orders form.
The Star Consultant chart displays on-target consultants according to the criteria set from the drop-down menu.