From the Product menu, select Inventory Order (or from the Products - Inventory group on the main toolbar, click

Orders).
All open orders will be shown in bold, marked with a

and have a status of either Open or Placed. Double-click on the selected order to be edited (or ensure the order is selected, click

Edit then choose Selected Order). When finished, click

Save.
If the order has already been Placed, only the Date and Description can be edited. If other changes need to be made, the order will need to be deleted and re-entered.
If the order has already been Received into your inventory (or is a Direct Ship or Guest Checkout), only the totals can be adjusted. If quantity or wholesale adjustments need to be made for items included in the order, see Make Inventory Adjustments.
Option 1
Double-click on the order to edit the totals. When finished, click

OK to save and close the form.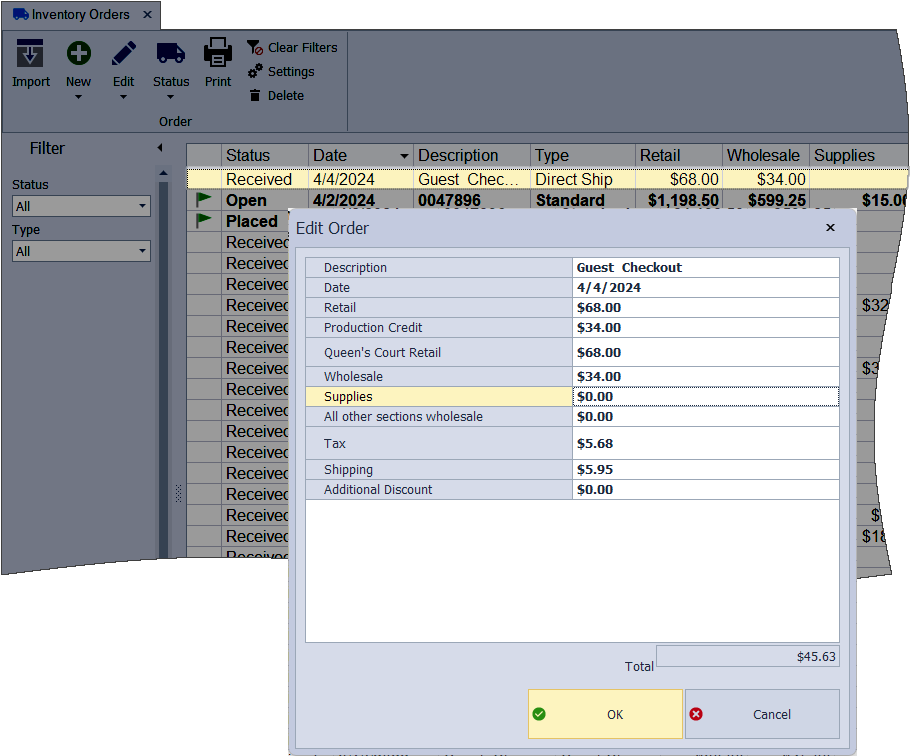 ---
Option 2
This option is best if you need to edit multiple orders that have already been received into your inventory.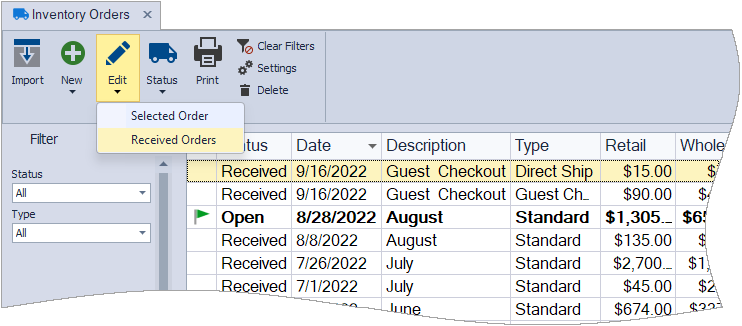 Click Edit, and select Received Orders from the drop-down menu option to place the Inventory Orders grid into edit mode. Changes made will automatically be saved when tabbing out of each grid cell.
To close out of the edit mode, click Edit, then uncheck Received Orders or just close the Inventory Orders form to reset automatically.
---
Additional Info:
Having trouble finding an order? From the toolbar, click Clear Filters to clear any filters set.