From the product list, click Groups, then select Categories.
Select a row, then click either Insert Above or Insert Below to insert the new category row.
Change the default category name from New Category to the desired name.
In the Section column, enter 1 if the category will contain retail products intended for resale, or 2 if the category will contain non-retail, business supplies.
Repeat steps 2 - 4 to create additional categories.
Click OK to save and close the form.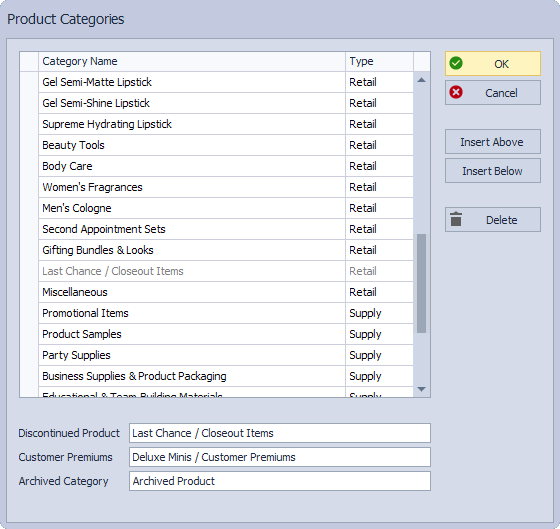 ---
Additional Information:
See Move Multiple Products at One Time to add products to the newly created category.