From the Shortcuts form, click View Products & Inventory (or from the Product menu, select Product List).
Click the cursor into the Ideal field.
Add the desired quantity, then arrow or tab off the field to save.
To help determine what your ideal inventory amounts should be, see View Products Sold by Month or new to Boulevard 2018, View Customer Product Usage for more information.
Note: The Ideal column is the only field that can be directly edited from the product list. Other fields can be edited by opening the product profile form.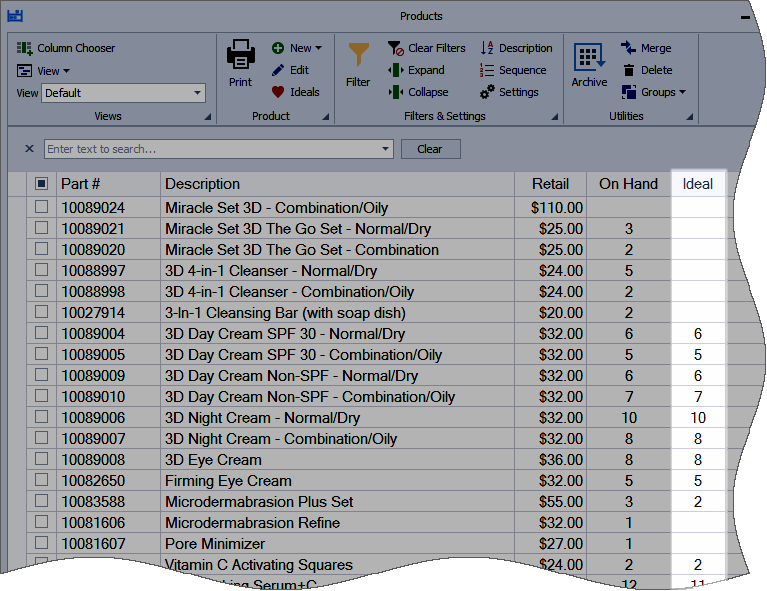 ---