If you are having trouble loading the product updates or receive the error "No dataset returned..." it usually, indicates that at some point your email address or password was changed in either Boulevard or on your Main Street account and are no longer linked.
To re-link, from the Edit menu in Boulevard, select Preferences, then click on the Online Sync tab and enter your account credentials as shown below. For more information, see Verifying Credentials in Boulevard.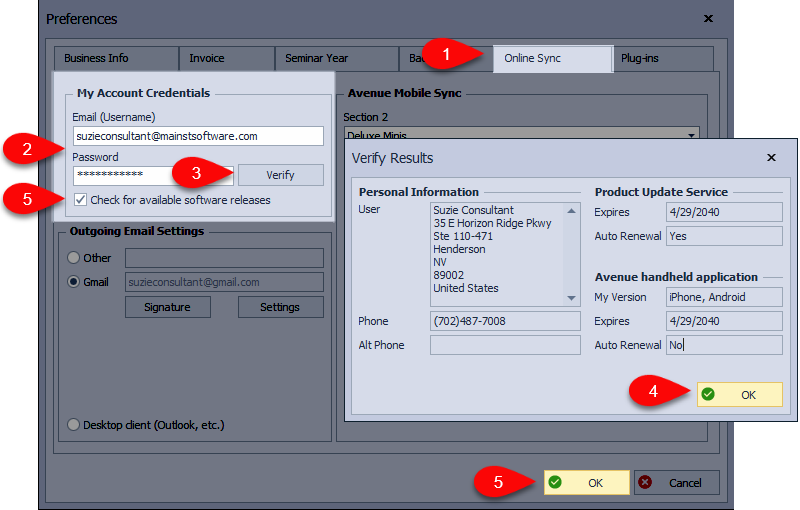 If you think you might have missing products or updates, see View Product Update History or Load a Full Product List for additional assistance.
For additional information, follow the steps outlined in the article Changing Your Email Address or Password & Verifying Credentials.