Create a New Contact Profile
Creating a profile allows you to store all information about a contact, and will then give you the ability to create invoices and perform other various functions (send email messages and more). Multiple contact profiles can be imported at one time or added individually as shown below.
To add a profile, from the contact list toolbar, click

New. When finished entering information, click

Save.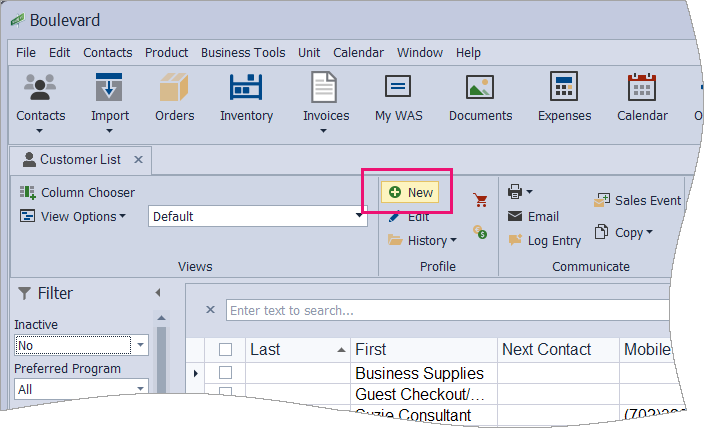 Additional Options:
With any contact list open, press + to launch a new profile.
From the Shortcuts sidebar, click either New Customer, New Consultant, or New Address Contact.
From the Contact Search form, click Add .
---
Additional Information: