There are a couple of different methods to email an invoice from Boulevard. You'll first need to ensure that you've added your email settings to use Boulevard's email feature, or selected to use your desktop email client.
When Creating a New Invoice
If you are creating a new invoice, select the Email checkbox before finishing the invoice.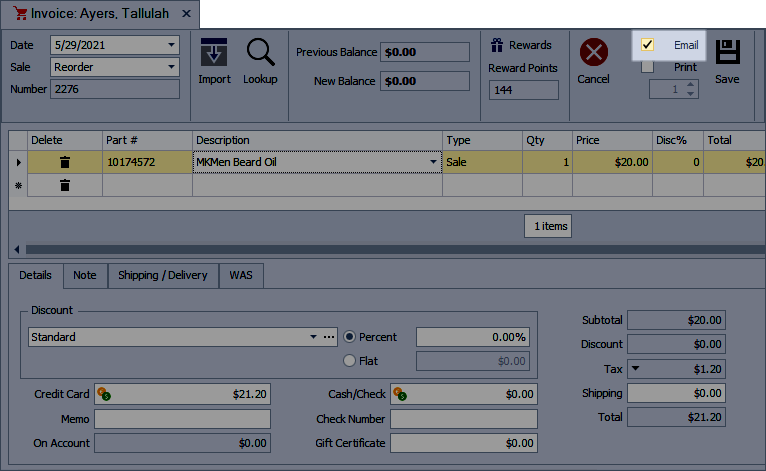 ---
From the Profile
Open the customer profile, and click on the Account & Invoice tab.
Select the checkbox next to the desired invoice(s).
From the profile toolbar, click Email and choose Invoices from the drop-down options listed. View
Add any additional information to the message body and subject line, then click Send. View
Once the email has been successfully sent, click OK .
Note: To pdf the invoice and save it to your desktop instead, in step 2, right-click then choose PDF to Desktop. The invoice will be exported to your desktop as a pdf file which can then be attached to an email message.
---
Additional Information: